Dragonlance – 7ème partie : gémellité contrariée
Par Graal le 22 juillet 2009, 17:20 - Critique de livre - Lien permanent
Dans sa tour de Haute Sorcellerie, Raistlin Majere, l'Archimage, le Maître du Passé et du Présent, s'apprête à mettre son plan à exécution. Son désir de vengeance n'a d'égal que son ambition. Ayant à disposition les grimoires de Fistandantilus, le mage le plus puissant ayant existé, il compte bien terrasser tous les dieux du panthéon et siéger à leur place, seul mais omnipotent, dans les cieux de Krynn !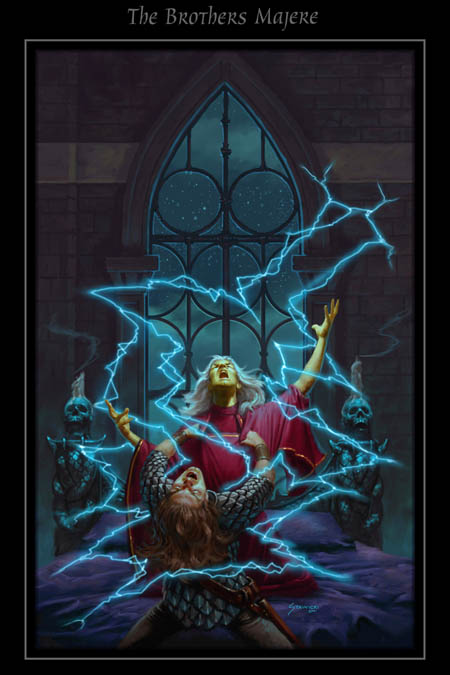 The Brothers Majere
Mais deux personnes vont se dresser sur son chemin : Crysania de Tarinius, Fille Révérée de Paladine, le dieu suprême du Bien, et son frère jumeau, Caramon Majere. Ce conflit ébranlera leurs cœurs et mettra à mal leurs convictions…
La trilogie des « Légendes » se concentre essentiellement sur l'affrontement des deux frères Majere et sur le « chemin de croix » de Crysania, ballotté entre eux deux. Cet affrontement les conduira à remonter le temps, au risque de modifier le passé.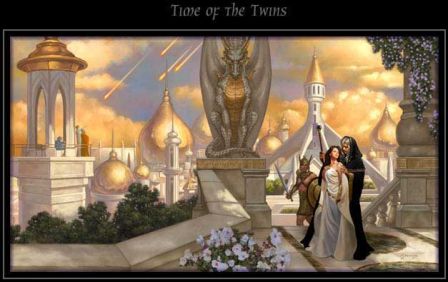 Time of the Twins (le Temps des Jumeaux)
Inquiétés par l'intention de Raistlin de vouloir « fusionner » avec le mage Fistandantilus, Caramon, Crysania et (involontairement) le kender Tasselhoff Racle-Pieds, seront envoyés par le Conclave des Mages de Haute Sorcellerie pour l'empêcher d'arriver à ses fins.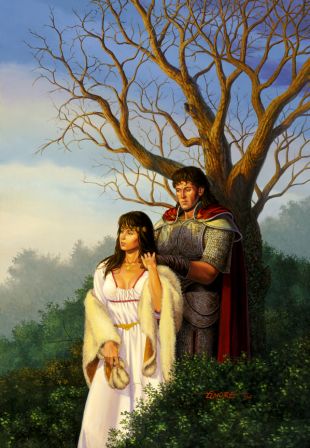 Caramon and Crysania, 1994
Cependant, Raistlin avait prévu que les Maîtres des Ordres de Haute Sorcellerie tenteraient de l'arrêter. L'arrivée de Caramon et Crysania faisait partie de son plan. Sauf celle du kender, mais il ne comptait pas se laisser contrarier pour si peu !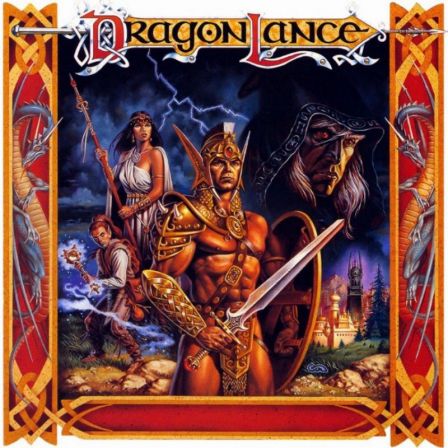 Raistlin tenta d'intégrer la donne supplémentaire que représentait le kender à son plan et continua de dérouler le fil de l'histoire qu'il voulait réinventer. Mais en dépit de toute sa détermination et de son incroyable puissance nouvellement acquise, il se rendra vite compte que le temps est immuable et il ne fera que répéter, revivre les éléments de l'Histoire qu'il souhaitait modifier. En effet, il ne pourra que reproduire ce que son prédécesseur Fistandantilus avait déjà accompli, sans jamais pouvoir arranger les événements à sa convenance.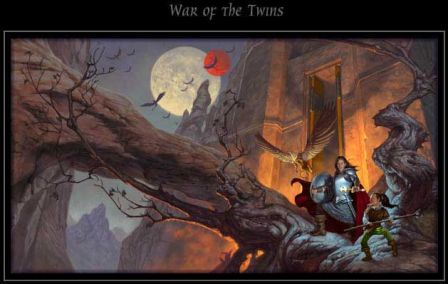 War of the Twins (la Guerre des Jumeaux)
Crysania, pétrie d'amour pour Raistlin, pensait pouvoir le racheter en lui offrant son cœur et son corps. Mais même si ce dernier n'y était pas insensible, sa détermination, sa folie le poussèrent à se servir d'elle et à briser son corps.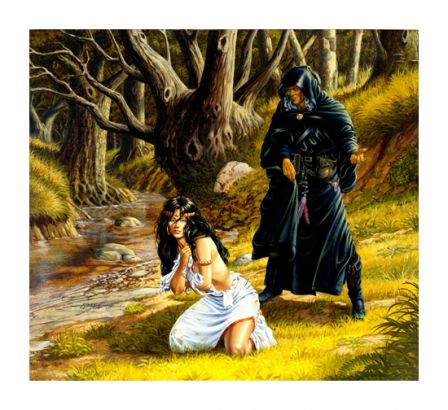 Raistlin's Anger
Avec l'aide du kender Tasselhoff, dont Raistlin se réussit jamais à maîtriser la nature chaotique, insouciante et totalement imprévoyante, Caramon retrouvera son frère pour une bataille finale où il mettra sa vie en jeu pour sauver le monde au bord de la ruine et l'âme de son jumeau.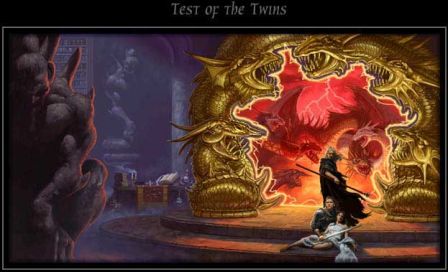 Test of the Twins (l'Epreuve des Jumeaux)
Se refusant jusque là à accepter la véritable nature de son frère, c'est finalement là, à la toute fin, que Caramon se décidera à ouvrir les yeux et à reconnaître Raistlin tel qu'il est. Mais même enfin conscient de l'incroyable vilénie de son frère, il continuera à lui vouer une indéfectible loyauté.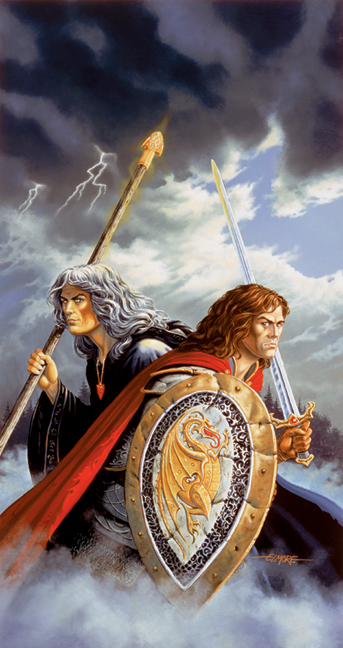 Et c'est son amour fraternel au supplice qu'il opposera, non, qu'il offrira pour empêcher le monde et son jumeau de sombrer dans le néant.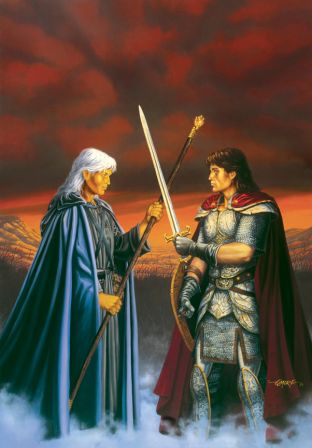 Hymne à l'amour en général et à l'amour fraternel en particulier, les « Légendes » offrent aussi bien leur lot d'aventures palpitantes que de réflexions introspectives.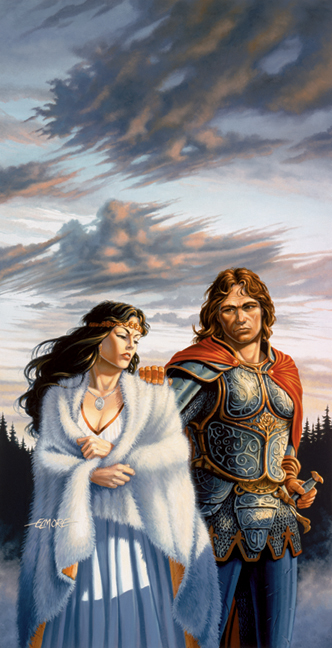 Cette trilogie a toujours été célébrée comme étant la plus réussie et la plus aboutie de toute la production littéraire située dans l'univers de Dragonlance. Célébration méritée !